How Do You know…
Home Organization
if a Professional Organizer can help you?
---
---
You have tried to get organized on your own and found that you needed the support of an empathetic professional to make lasting change.

You spend at least a few minutes every morning in a slight panic because you can't find something you need.

You must rearrange things in your kitchen so that you can get to the things you need. For example, you need to move one appliance out of the way in order to use to another appliance.

You must shuffle past many outfits in your closet before you get to something that actually fits.Yo

Schedule a Complementary Serenity Call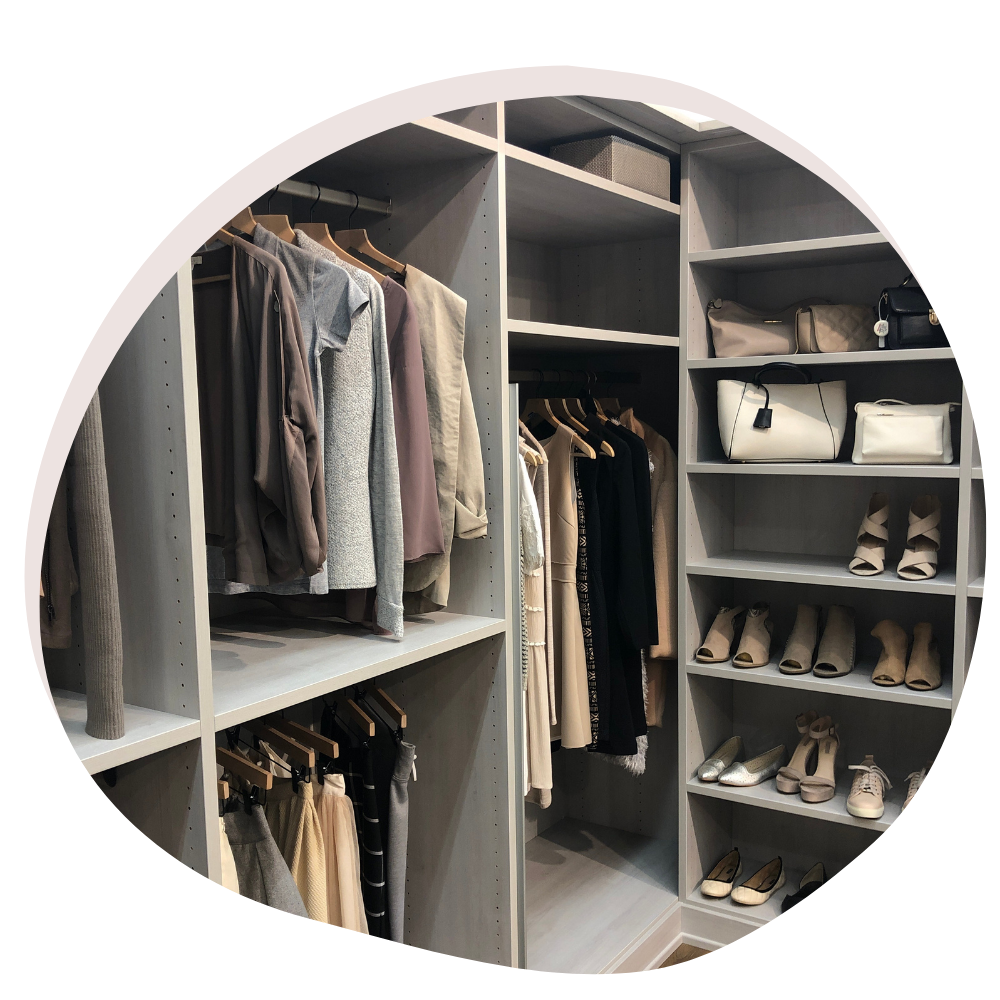 Once you begin to make more room for serenity in your home,  joy will begin to find it's way into other area of your life as well!
First Step
Schedule A Free Consultation: Let's begin with a 15 minute phone consultation to get an overview of your needs and how my services might help you across the finish line.
Second Step
Schedule An Appointment: Whether in person or virtual, you'll receive a package of information and guidance to prepare you for our work together.
Third Step
Address Challenging Issues: With guidance and support, the process is relaxed but focused. There's no judgment and you won't feel pressured to give up things you want to keep. 

Schedule Now


Madison M. Read More
"I received home organizing from Karin at The Serene Home as a Christmas gift from my boyfriend! Karin came to our apartment and helped me declutter and organize my closets using the KonMari method. She is understanding and informative, which made the process much more enjoyable. Karin had great suggestions and ideas for using our space better and making our day-to-day life easier. I highly recommend The Serene Home!"



Jane Smith Read More
"Karin's sincere work efforts (and ethics) keep things moving toward the end goal of a safe living and working environment that is well organized and functional. This makes it so much easier for my 80 year old Mom to maintain her home. Kudos to Karin! We couldn't have done it without you!"



Elena Read More
"I'm thrilled to have worked with Karin at The Serene Home! I was preparing for a life changing event, and needed some professional input to help me work out storage solutions and new decorating ideas for my apartment."
Previous
Next